"Welcome to LA" Pre-Party!!
6:00pm – 9:00pm: Open for registration
7:30pm – 8:30pm: Beg/Int workshops for Hustle and Salsa

8:30pm – 2:00am: A hustle social in one ballroom and a salsa/bachata social happening in the adjacent ballroom. This will be a great time to meet and dance with you peers and friends from all around the globe
Workshops, Traditional Competitions, Social Dancing & Hustle Battle!
10:00am – 3:00PM: Workshops with our Staff of Stars
3:00 – 4:00pm: Lunch break
4:00 – 6:30pm: Pro-am & am-am competition in hustle, salsa, bachata & WC swing
6:30 – 7:30pm: Pro-am & am-am showcase, solos and exhibition
7:00 – 8:30pm: Traditional Jack & Jill
8:30 – 9:30pm: Pro strictly dance events
9:30pm – 2:00am: Social dancing in 2 separate ballrooms for hustle & salsa/bachata
11:30pm – midnight: Hustle Battle
Workshops, Special Competitions, Formal Dinner, Show & Social Dancing!
10:00am – 3:00pm: Workshops with our Staff of Stars
3:00pm – 4:00pm: lunch break
4:00pm – 6:30pm: Special Competitions
7:30pm – 8:30pm: Formal dinner
8:30pm – 9:15pm: LAHC Star Show
9:30pm – 10:00pm: Pro Special Competitions
10:00pm – 2:00am: Social dancing in 2 separate ballrooms for hustle & salsa/bachata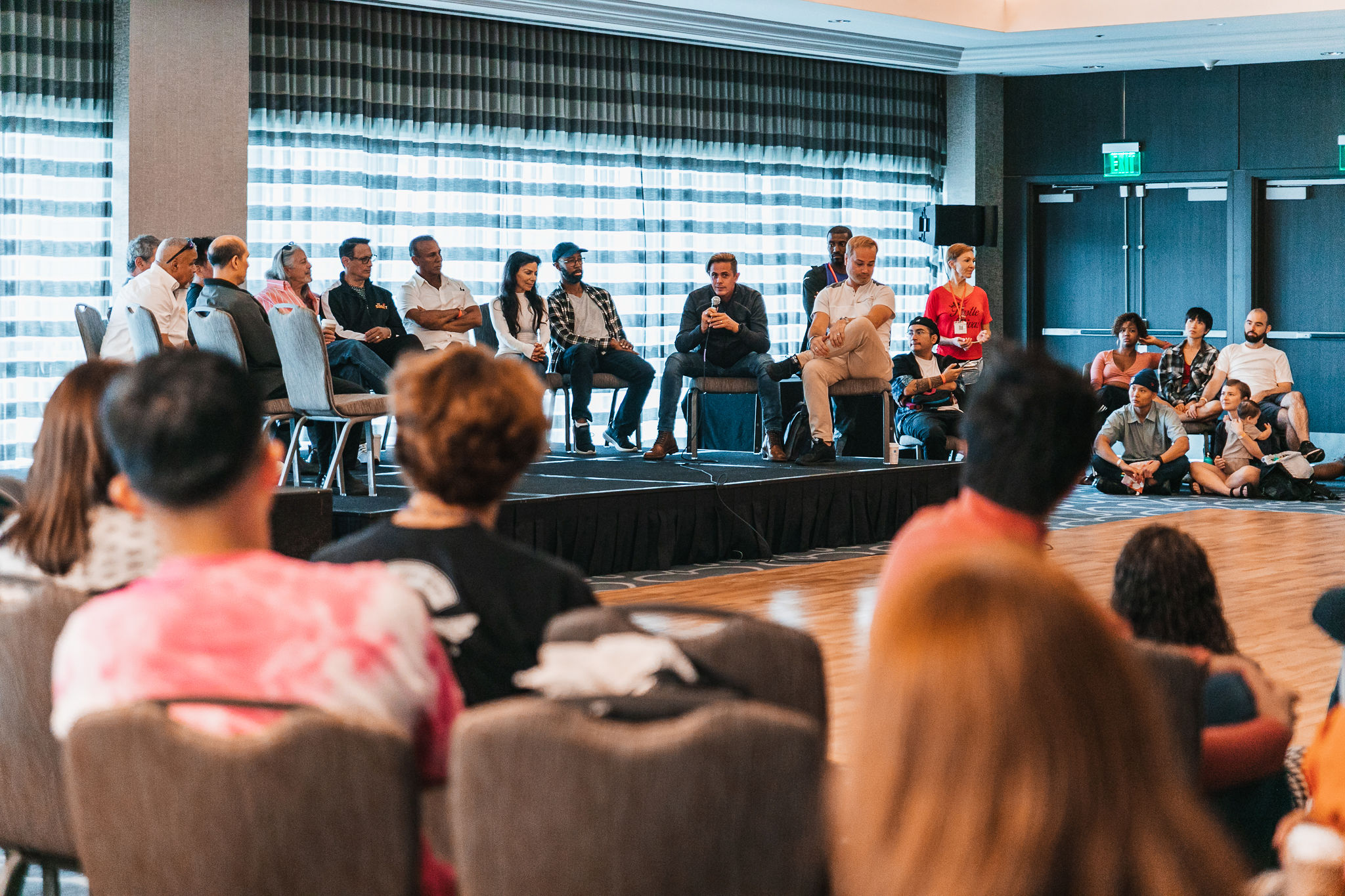 Legends Hustle Forum, Salsa Unleashed Intensive, Hustle Unleashed 2.0 Intensive & After-Party Socials
9:30am – 11:30am: Workshops with our Staff of Stars
11:00am – 1:00pm:

S

alsa Unleashed

hosted by Liz Lira. An exclusive opportunity to learn the Liz Lira Salsa Method focused on technique for lead and follow, rhythms, and social dance combinations.
11:30am: Legends Hustle Forum Q&A panel discussion about the evolution

of hustle with the legendary hustle dancers of that time

1:00pm – 4:00pm:

Hustle Unleashed 2.0

Intensive

hosted by Shay Dixon

4:00pm – 9:00pm: After party social dancing with hors d'oeuvre
9:00pm: We say our goodbyes